GTGC #229 The Manchurian Candidate (2004)
16
Aug
In the year of our Lord, 2004, the world was beginning to turn on the War in Iraq, shadowy organizations were seemingly taking over politics, and the late, great Jonathan Demme released his vision for The Manchurian Candidate. 
We Vote for the Manchurian Candidate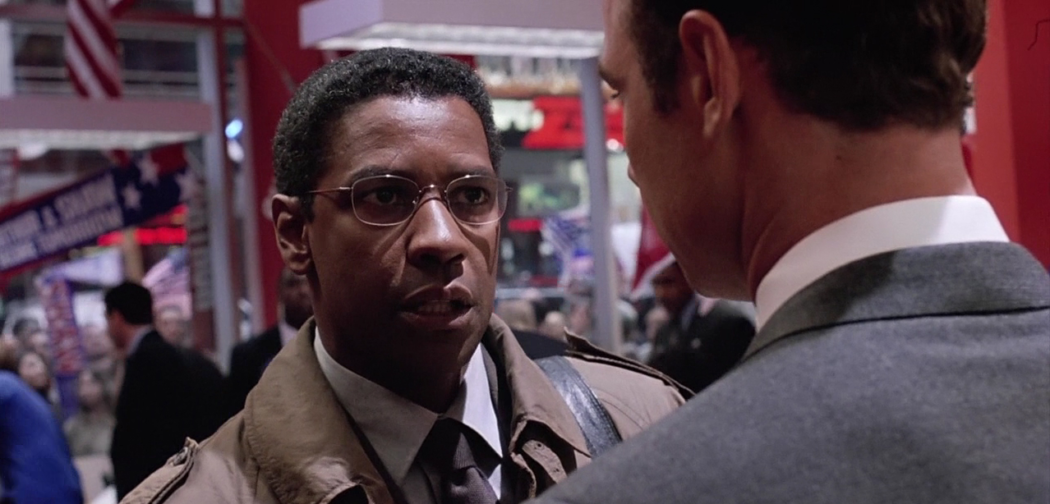 Welcome back to your favorite film analysis podcast, the GenreCast from GoodTrash Media. This week, on the GoodTrash GenreCast, we kick off our Denzel Watch-a-thon, #ABWD—Always Be Watching Denzel. On our Devil in a Blue Dress episode, we realized the GenreCast has long overlooked Denzel. However, we are in the process of remedying that. Over the next few weeks, we will look at films from each part of Denzel's career. We will also look at many of his long time collaborations—Fuqua, Lee, Scott—and we begin with Jonathan Demme.
The Manchurian Candidate is based on the 1959 Richard Condon novel of the same name. In 1962, John Frankenheimer directed a version starring Angela Lansbury, Frank Sinatra and Janet Leigh. Demme's version follows the same basic plot, but updates it for a modern setting. The film tells the tale of Major Bennett Marco (Washington) and Senator Raymond Shaw (Schreiber) who served together in the Gulf War. Shaw won the Medal of Honor for his heroic exploits, but Marco came home with nightmares. Marco begins to unveil a conspiracy that will rattle the political world.
The gang gets together this week to look back at this somewhat overlooked Denzel piece from 2004. After their reviews, the hosts play the weekly game. This week, the game is a discussion of underrated films from great directors. Finally, the team get down to analysis and talk about the timeliness of the film, the political discourse at work and whether the film works as strongly against capitalism as last week's film, Robocop.
So, dear listener, tune in now to find out which of our hosts is a sleeper cell, and which ones are just sleepy.
GET IN TOUCH
If you haven't yet, you can connect with us through our various means of social media. Also, it would mean a lot if you left a review on iTunes after you finish subscribing.
Like our page on Facebook.
Follow Us on Twitter.
Subscribe and Review us on iTunes.
Share
|
Download(

Loading

)