July 26th, 2017
Denzel Washington makes his GenreCast debut as the gang gathers around to discuss the 1995 noir, Devil in a Blue Dress.
The Devil in a Blue Dress is in the Details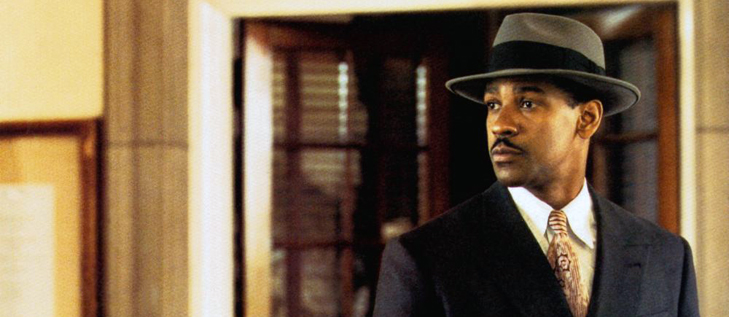 According to Wikipedia, "Devil in a Blue Dress is a 1995 American neo-noir mystery film directed by Carl Franklin and photographed by Tak Fujimoto. The film is based on Walter Mosley's novel of the same name and features Denzel Washington, Tom Sizemore, Jennifer Beals and Don Cheadle."
Arthur joins Dalton and Dustin to discuss this overlooked gem. After their quick reviews, the game gets underway. This week, the game is a round table pitch game. Each host discusses Noir/Genre mashups they would like to see. It is similar to the noir out of water game from the Brick episode.
After the game, the discussion turns towards analysis. Race, coding, formalism, expressionism and the American dream all come up in discussion. The hosts also discuss how this film would fair in today's political climate.
If you're wondering which of the hosts are wearing the blue dress, you'll have to tune in and find out!
GET IN TOUCH
If you haven't yet, you can connect with us through our various means of social media. Also, it would mean a lot if you left a review on iTunes after you finish subscribing.
Like our page on Facebook.
Follow Us on Twitter.
Subscribe and Review us on iTunes.